Levenhuk Karma BASE 10x42 Binoculars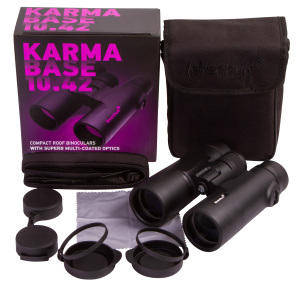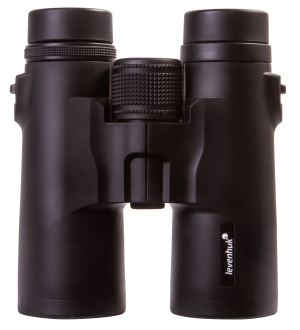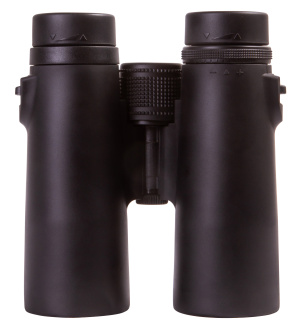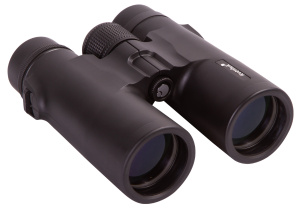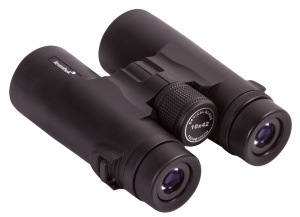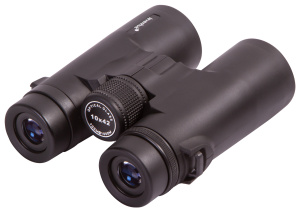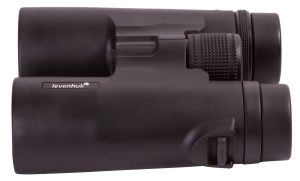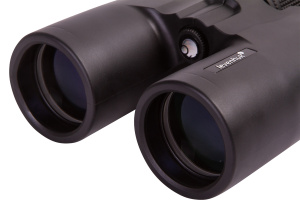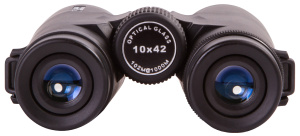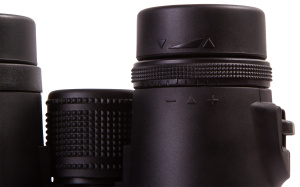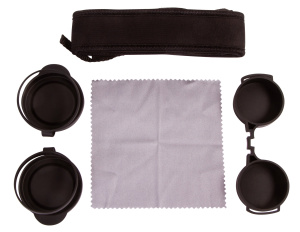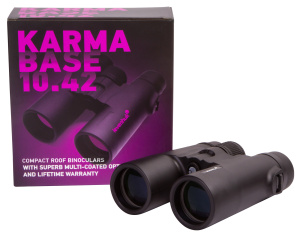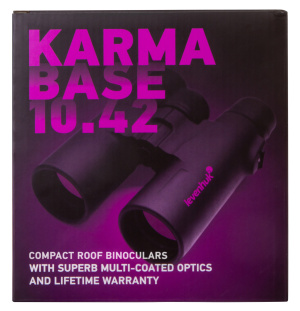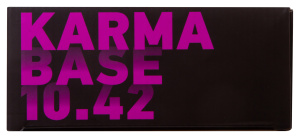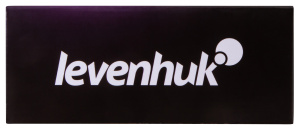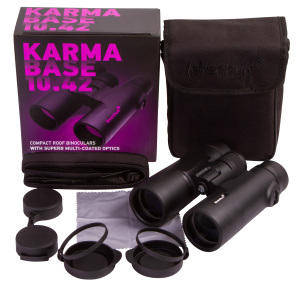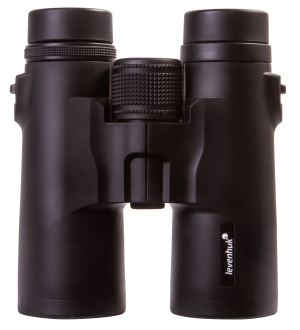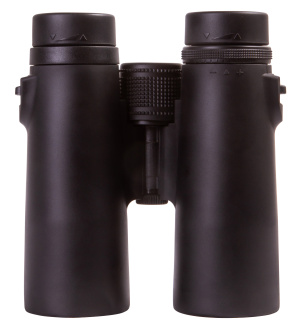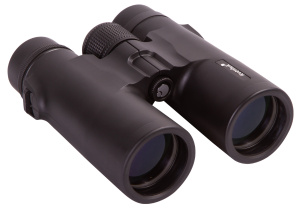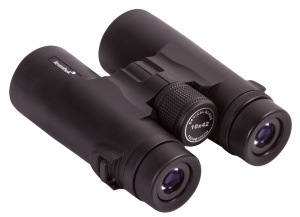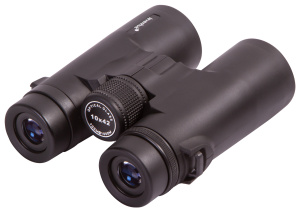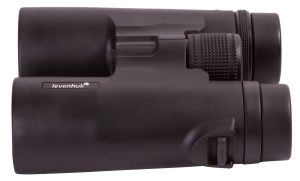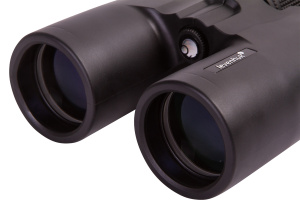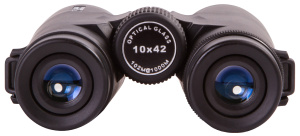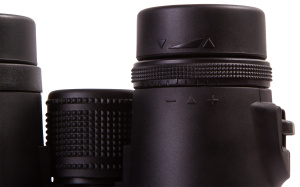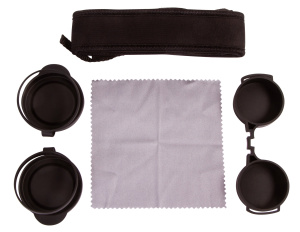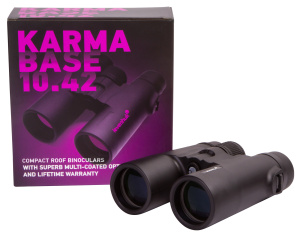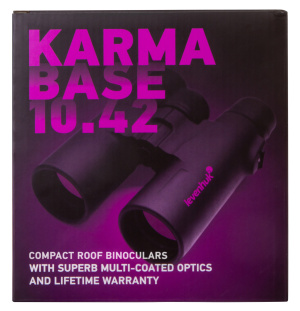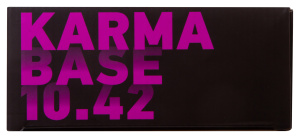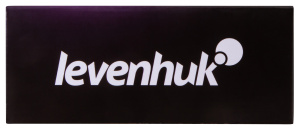 Roof prisms. Magnification: 10x. Objective lens diameter: 42mm
Levenhuk Karma BASE 10x42 Binoculars are an entry-level optical instrument, which is invaluable to a hunter, hiking enthusiast, or natural scientist. The optics deliver a sharp and contrast image; lightweight shell and compact size do not burden observers. Great ergonomics enable using the binoculars for lengthy handheld observations. Levenhuk Karma BASE 10x42 is an excellent choice for exploring wildlife.
The binoculars use modern roof prisms and lenses with multi-layer coating. The good layout of the optical elements allow for reducing the binoculars' sizes and, therefore, it is smaller than Porro models with similar optical capabilities. BK-7 glass delivers a clear and bright image; the magnification power is 10x. The field of view is sufficient enough for observing moving targets. The optics are protected with a shell of highly durable plastic that is unaffected by aggressive surrounding or temperature changes.
The eyepieces are equipped with twist-up eyecups; the right eyepiece features a diopter adjustment ring. A central focusing wheel allows for changing sharpness smoothly right during observations.
The binoculars are adaptable to a tripod as well.
Features:
Roof binoculars for hunting, camping, and exploring wildlife
The optics are made of BK-7 glass with multiple layers of anti-reflecting coating
10x magnification with great visibility
Minimal close focus distance is 2.5m
Diopter adjustment, twist-up eyecups
Adaptable to a tripod
The kit includes:
Binoculars
Eyepiece and objective lens caps
Strap
Pouch
Cleaning wipe
User manual and lifetime warranty
Levenhuk Karma BASE 10x42 Binoculars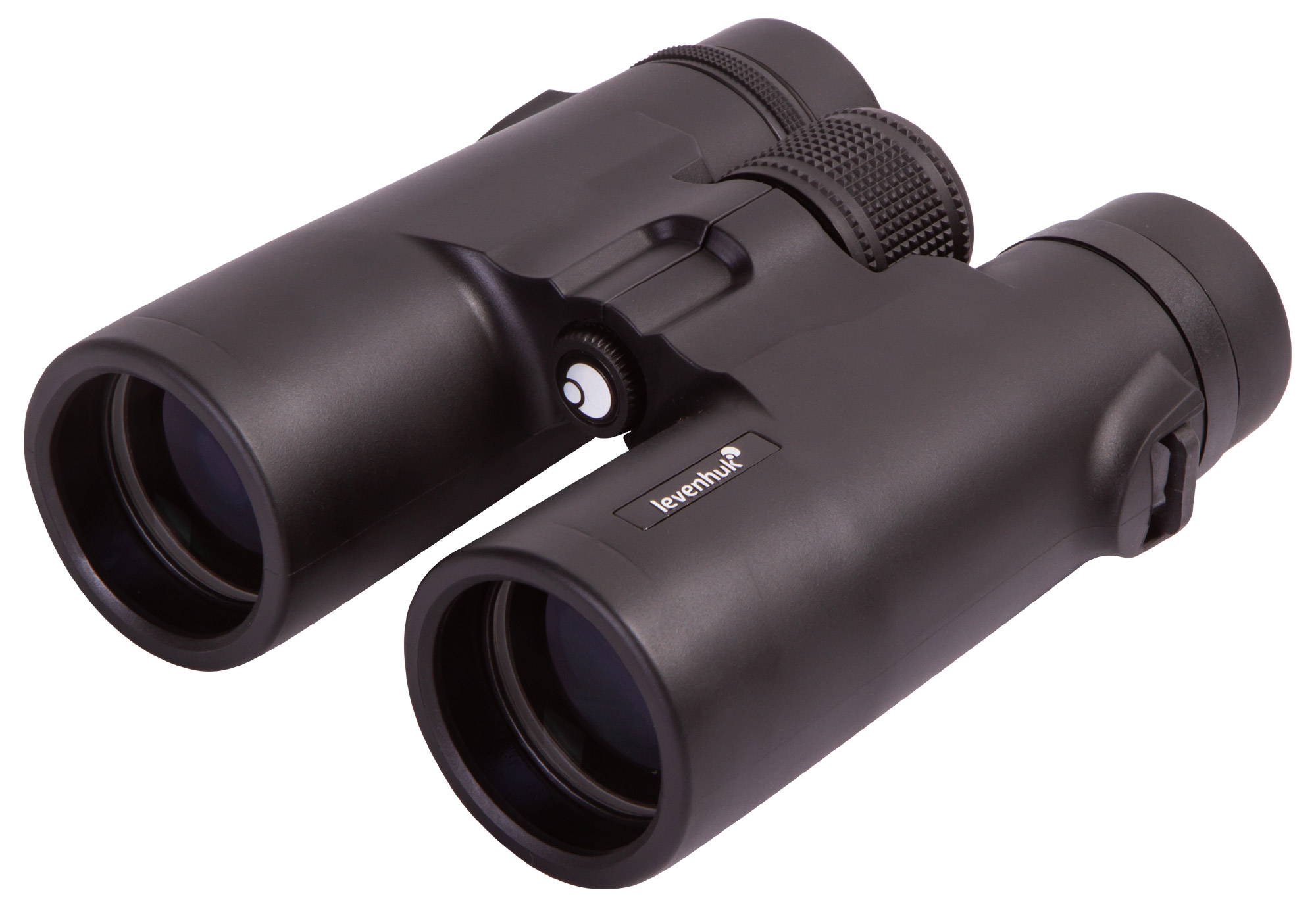 Levenhuk Karma BASE 10x42 Binoculars are an entry-level optical instrument, which is invaluable to a hunter, hiking enthusiast, or natural scientist. The optics deliver a sharp and contrast image; lightweight shell and compact size do not burden observers. Great ergonomics enable using the binoculars for lengthy handheld observations. Levenhuk Karma BASE 10x42 is an excellent choice for exploring wildlife. The binoculars use modern roof prisms and lenses with multi-layer coating. The good layout of the optical elements allow for reducing the binoculars' sizes and, therefore, it is smaller than Porro models with similar optical capabilities. BK-7 glass delivers a clear and bright image; the magnification power is 10x. The field of view is sufficient enough for observing moving targets. The optics are protected with a shell of highly durable plastic that is unaffected by aggressive surrounding or temperature changes. The eyepieces are equipped with twist-up eyecups; the right eyepiece features a diopter adjustment ring. A central focusing wheel allows for changing sharpness smoothly right during observations. The binoculars are adaptable to a tripod as well. Features: Roof binoculars for hunting, camping, and exploring wildlife The optics are made of BK-7 glass with multiple layers of anti-reflecting coating 10x magnification with great visibility Minimal close focus distance is 2.5m Diopter adjustment, twist-up eyecups Adaptable to a tripod The kit includes: Binoculars Eyepiece and objective lens caps Strap Pouch Cleaning wipe User manual and lifetime warranty