Levenhuk Karma PRO 10x42 Binoculars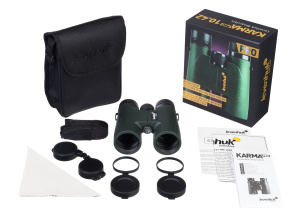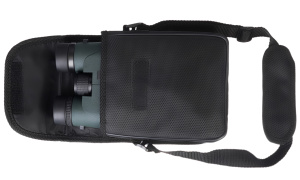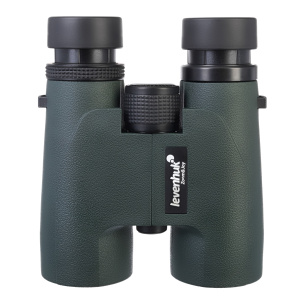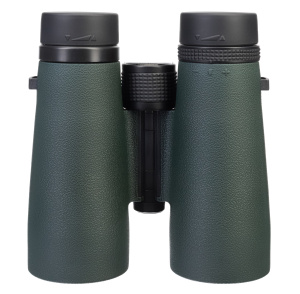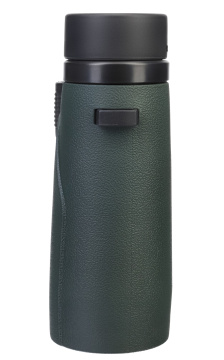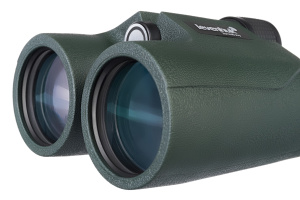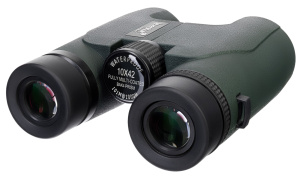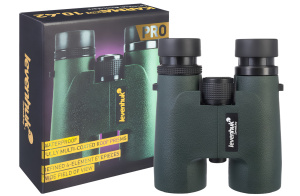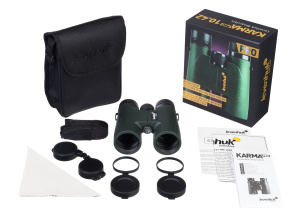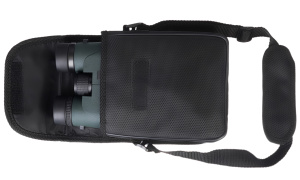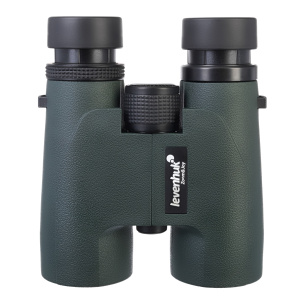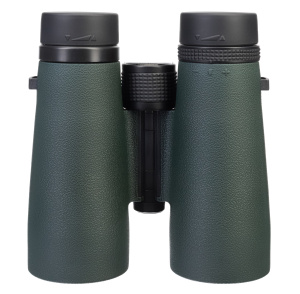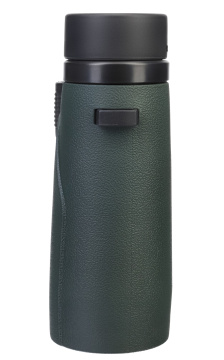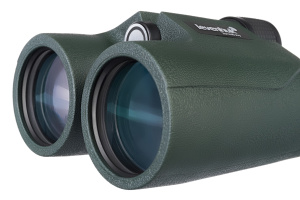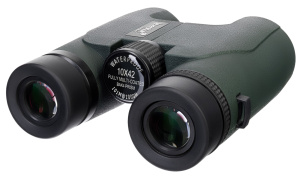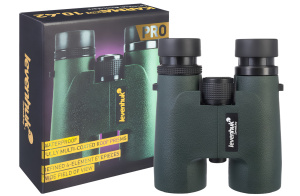 All-purpose, all-weather, convenient. Magnification: 10x. Objective lens diameter: 42mm
Long distance and bad weather are not an obstacle to quality observations when you have Levenhuk Karma PRO 10x42 Binoculars! The high-quality advanced optics of this model produce clear and crisp images. 10x magnification allows you to observe even very distant objects, and the high aperture objective lenses ensure great visibility even in low light conditions. The waterproof body makes it possible to observe in any weather. Levenhuk Karma PRO 10x42 Binoculars are not afraid of any challenges!
The eyepieces are made of four optical elements in three groups and ensure crisp and sharp images. The lenses are covered with full multilayer coating, which increases light transmission. The binoculars produce images in living, natural colors. The shell of this model is filled with nitrogen to prevent the optics from fogging in high humidity.
It's very easy to adjust Levenhuk Karma PRO 10x42 Binoculars to your individual eyesight. You can change interpupillary distance and easily adjust diopters with the diopter adjustment ring on the right eyepiece. It's very convenient to set the desired distance between the eyepieces and your eyes by using the twist-up eyecups. The embossed rubberized shell of army green color doesn't slip in your hands. Levenhuk Karma PRO 10x42 Binoculars are completely waterproof, so you can use them in any weather!
The kit includes:
Levenhuk Karma PRO 10x42 Binoculars
Eyepiece and objective lens caps
Strap
Cleaning wipe
Pouch
User guide and lifetime warranty
Levenhuk Karma PRO 10x42 Binoculars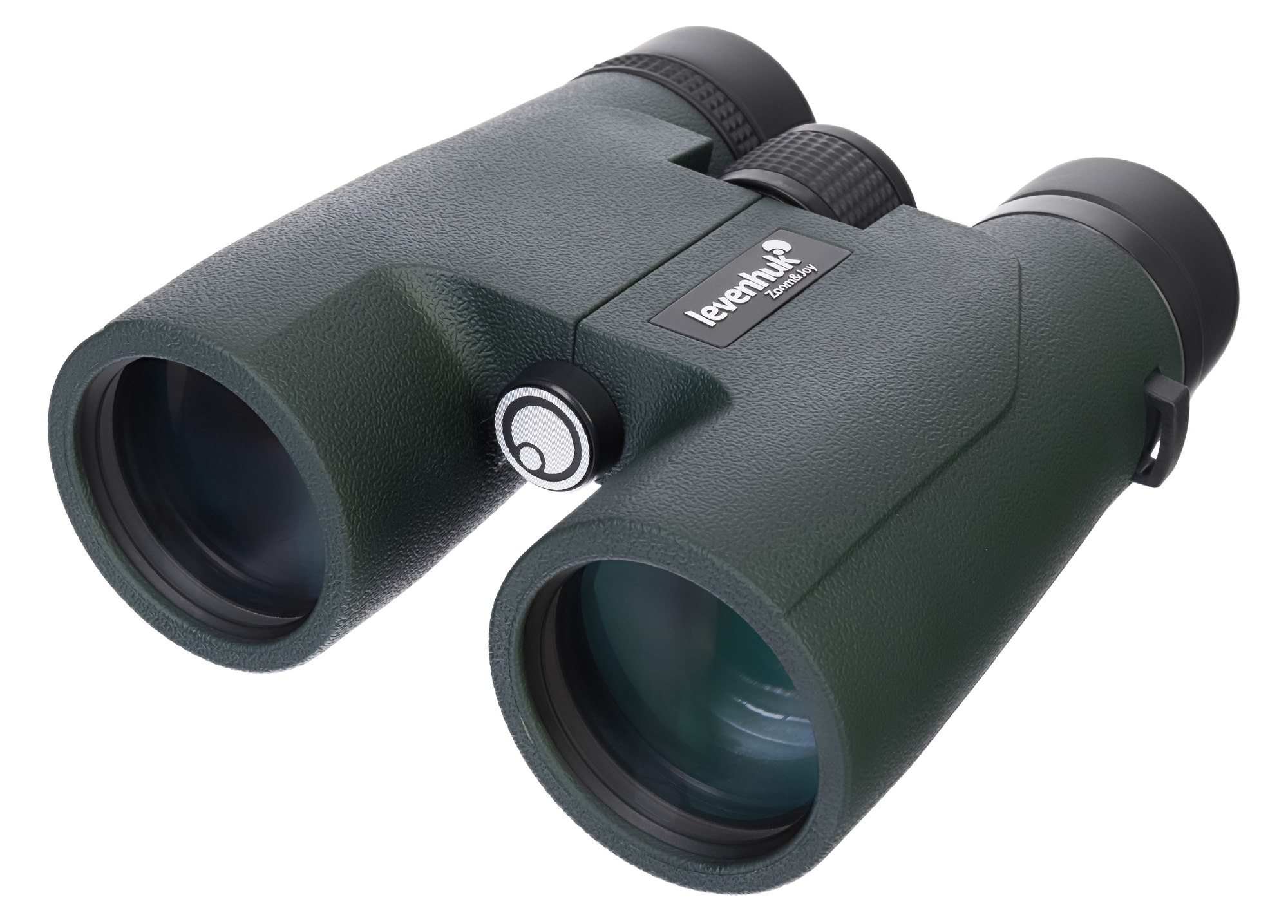 Long distance and bad weather are not an obstacle to quality observations when you have Levenhuk Karma PRO 10x42 Binoculars! The high-quality advanced optics of this model produce clear and crisp images. 10x magnification allows you to observe even very distant objects, and the high aperture objective lenses ensure great visibility even in low light conditions. The waterproof body makes it possible to observe in any weather. Levenhuk Karma PRO 10x42 Binoculars are not afraid of any challenges! The eyepieces are made of four optical elements in three groups and ensure crisp and sharp images. The lenses are covered with full multilayer coating, which increases light transmission. The binoculars produce images in living, natural colors. The shell of this model is filled with nitrogen to prevent the optics from fogging in high humidity. It's very easy to adjust Levenhuk Karma PRO 10x42 Binoculars to your individual eyesight. You can change interpupillary distance and easily adjust diopters with the diopter adjustment ring on the right eyepiece. It's very convenient to set the desired distance between the eyepieces and your eyes by using the twist-up eyecups. The embossed rubberized shell of army green color doesn't slip in your hands. Levenhuk Karma PRO 10x42 Binoculars are completely waterproof, so you can use them in any weather! The kit includes: Levenhuk Karma PRO 10x42 Binoculars Eyepiece and objective lens caps Strap Cleaning wipe Pouch User guide and lifetime warranty