Levenhuk Skyline PLUS 60T Telescope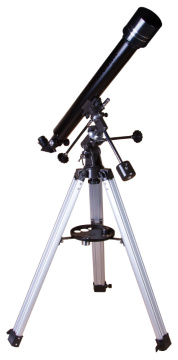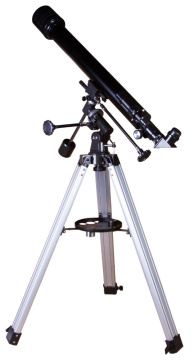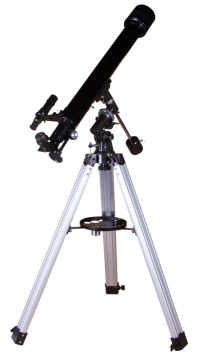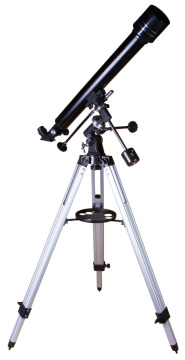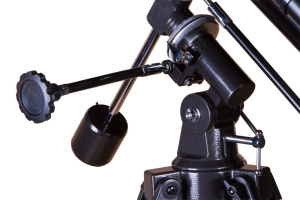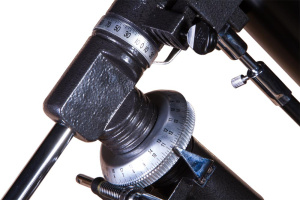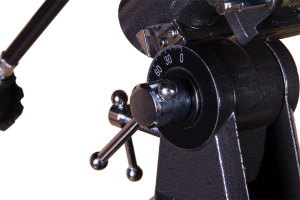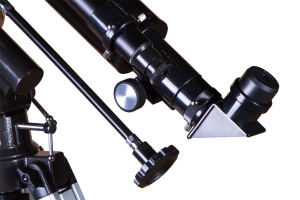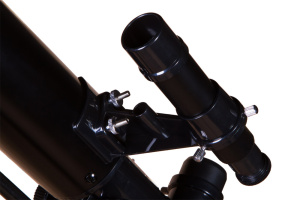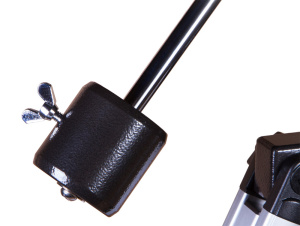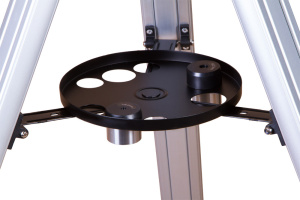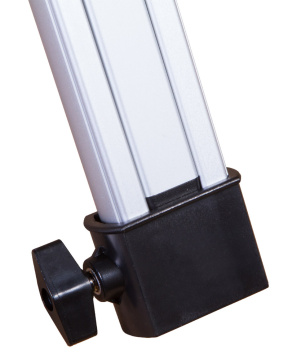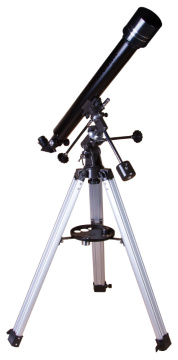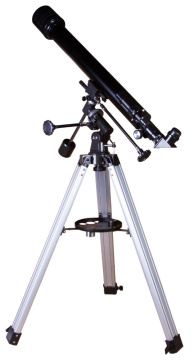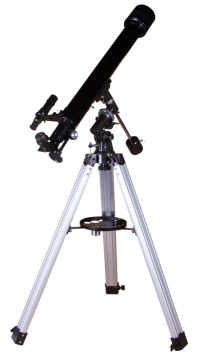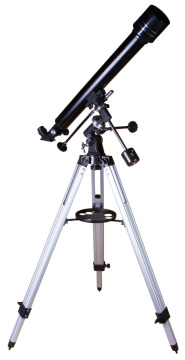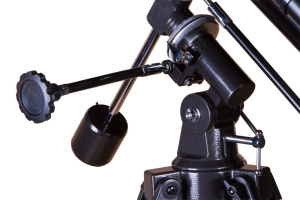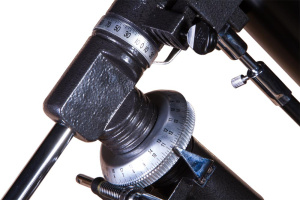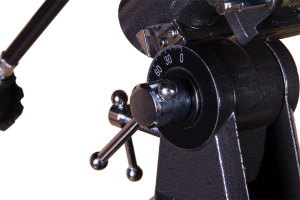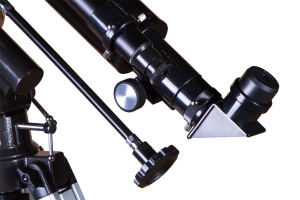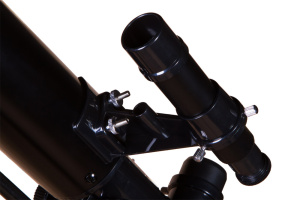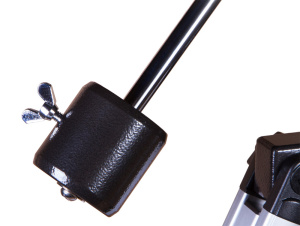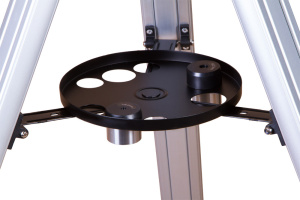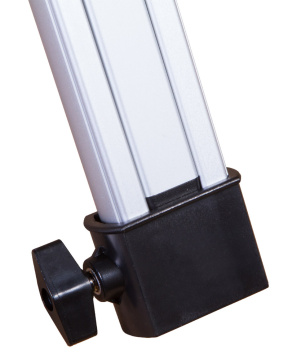 Refractor. Aperture: 60mm. Focal length: 700mm
Levenhuk Skyline PLUS 60T Telescope is a classic refractor on an equatorial mount. It is excellent for exploring outer space, observing terrestrial planets, and lunar craters. You can observe Saturn, Jupiter, Venus, and Mercury through it. Due to its ability to precisely track celestial objects on the starry sky, the telescope is excellent for lengthy observations. Levenhuk Skyline PLUS 60T Telescope is excellent for astrophotography with a camera (purchased separately).
This telescope uses fully coated glass lenses. The optics create a sharp, detailed, and clear image and impress with a detailed picture at ultimate magnifications. The kit includes three eyepieces, that can be interchanged in order to achieve the desired magnification for observing different space objects. A diagonal mirror included in the kit is essential for examining terrestrial objects. Levenhuk Skyline PLUS 60T transmits an image flipped upside down. Use a diagonal mirror to correct that for comfortable terrestrial observations.
The optical tube is mounted on an equatorial mount operated with slow motion control knobs. It will take some time to learn how to control the mount, but it is more useful and simpler to track the celestial objects than an alt-azimuth mount. A 5x optical finderscope helps tracking the objects in the starry sky.
An aluminum tripod with an accessory tray is stable and reliable. The tripod stands steadily even on a rough surface; you can easily adjust it to your height due to adjustable legs.
Features:
Classic refractor with the coated glass optics
Equatorial mount makes tracking celestial objects easier
Sturdy aluminum mount with an accessory tray
An excellent choice for lunar, planetary, and terrestrial observations
The kit includes three eyepieces and a diagonal mirror
The kit includes:
Telescope optical tube
Equatorial mount
Aluminum tripod with an accessory tray
5x24 optical finderscope
SR4mm (175x) eyepiece
H12.5mm (56x) eyepiece
H20mm (35x) eyepiece
Diagonal mirror
Slow-motion control knobs
Counterweight
User manual and lifetime warranty
Levenhuk Skyline PLUS 60T Telescope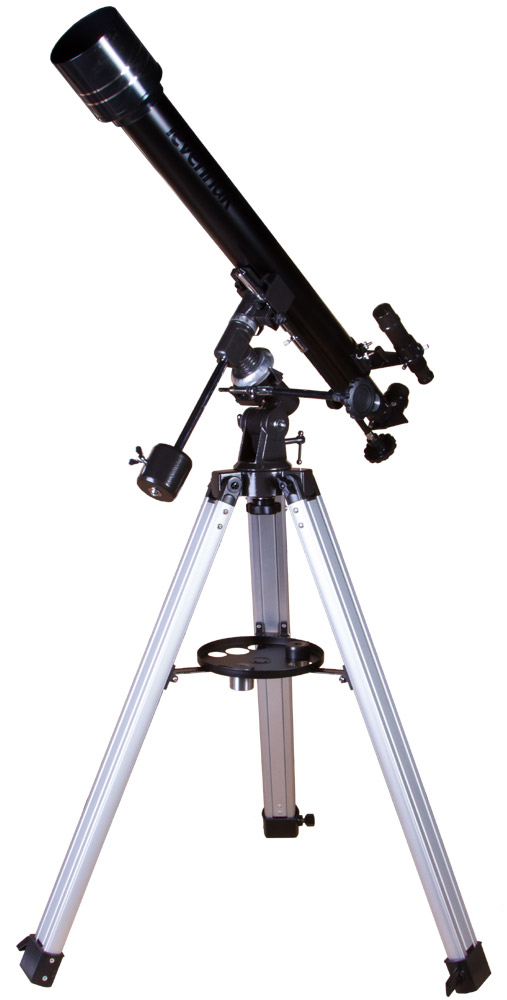 Levenhuk Skyline PLUS 60T Telescope is a classic refractor on an equatorial mount. It is excellent for exploring outer space, observing terrestrial planets, and lunar craters. You can observe Saturn, Jupiter, Venus, and Mercury through it. Due to its ability to precisely track celestial objects on the starry sky, the telescope is excellent for lengthy observations. Levenhuk Skyline PLUS 60T Telescope is excellent for astrophotography with a camera (purchased separately).This telescope uses fully coated glass lenses. The optics create a sharp, detailed, and clear image and impress with a detailed picture at ultimate magnifications. The kit includes three eyepieces, that can be interchanged in order to achieve the desired magnification for observing different space objects. A diagonal mirror included in the kit is essential for examining terrestrial objects. Levenhuk Skyline PLUS 60T transmits an image flipped upside down. Use a diagonal mirror to correct that for comfortable terrestrial observations.The optical tube is mounted on an equatorial mount operated with slow motion control knobs. It will take some time to learn how to control the mount, but it is more useful and simpler to track the celestial objects than an alt-azimuth mount. A 5x optical finderscope helps tracking the objects in the starry sky.An aluminum tripod with an accessory tray is stable and reliable. The tripod stands steadily even on a rough surface; you can easily adjust it to your height due to adjustable legs.Features:Classic refractor with the coated glass opticsEquatorial mount makes tracking celestial objects easierSturdy aluminum mount with an accessory trayAn excellent choice for lunar, planetary, and terrestrial observationsThe kit includes three eyepieces and a diagonal mirrorThe kit includes:Telescope optical tubeEquatorial mountAluminum tripod with an accessory tray5x24 optical finderscopeSR4mm (175x) eyepieceH12.5mm (56x) eyepieceH20mm (35x) eyepieceDiagonal mirrorSlow-motion control knobsCounterweightUser manual and lifetime warranty